Hello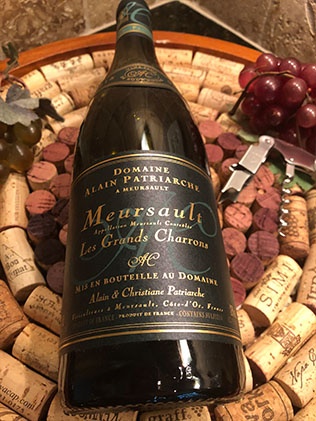 wine lovers..
Today we present the Alain Patriache "Les Grands Charrons" from the Meursault region in France.
This wine is very elegant, bright, pale yellow.
It has a pure, fresh nose with lemony, methol-like and faintly toasted accents, Full body, and a gener
ous attackbalanced by a wonderful crisp freshness.
A wonderful Meursault.
Pair this wine with chicken or turkey.
Have a great weekend - cheers

Providing the Finest Wine Selections
Enjoy the company of your friends, family, and colleagues over an assortment of choice wines. Let the wine sommelier at The Wine Lounge provide you with a truly satisfying wine experience. Each week a new wine will be highlighted. You will learn about the details of the wine, the tasting elements, and what food pairings are ideal. A great way to build your knowledge and try something new!